Regular price
Sale price
Rs. 445.00
Unit price
per
Sale
Sold out
RICHSKIN SUPPORTS BEAUTY AS WELL AS HEALTH:
Richskin is an ideal daily supplement formula with offers a comprehensive and complete range of about 25 nutrients comprising vitamins, minerals, antioxidants, health blends, amino acids, and other nutrients in one convenient daily dose for an all-in-one daily hair, skin, and nails support. With the power of Natural Herbal extracts like Astaxanthin, Burdock Extract, Grape Seed Extract, Beta-carotene, and more in a combination with micro and macronutrients Richskin offers tons of benefits.
RICHSKIN SUPPORTS HEALTHY, FAST-GROWING HAIR: Richskin Health and Beautiful Natural supplements have the perfect blend of nutrients necessary for hair growth. The Richskin supplement contains Vitamin A, B, C, Biotin & Folic Acid, and a lot more that makes hair shinier and helps improve its texture. The proprietary blend in Richskin Healthy and Beautiful may help in hair growth. A perfect hair supplement and an excellent health supplement all in one! It provides strength to the hair from roots.
RICHSKIN SUPPORTS GLOWING CLEAR, RADIANT ANTI-AGING SKIN. Skin Restoring Nutrients: Consuming these Vitamins and antioxidants for Skin ensures the better formation of collagen. Collagen in turn promotes skin elasticity, reduces acne marks, and improves blood flow to the skin.
RICHSKIN SUPPORTS HEALTHY STRONGER GROWTH OF NAILS: It is known to contribute to the growth of nails as well! Get the perfect nails for a manicure with Richskin Healthy and Beautiful! Richskin dietary supplement supports Nail growth as it aids the growing pattern in our bodies. When nails are weak and constantly brittle and chip, it is often because it lacks nutrients. Incorporating our supplement into your diet will give your nails several essential B vitamins, Vitamin C, D, E and minerals, silica and zinc that reinforce nail beds. It won't break like before or discolor again.
Ingredients:
Burdock Extract, Grape Seed Extract, Astaxanthin, Beta-carotene, Biotin, L-Cystine, Nicotinamide, Calcium Pantothenate, Elemental Chromium, Elemental Copper, Elemental Iron, Elemental iodine, Elemental Magnesium, Elemental Manganese, Elemental Selenium, Elemental Silicon, Elemental Zinc, Folic Acid, Vitamin B1, Vitamin B2, Vitamin B6, Vitamin C, Vitamin D3, Vitamin E, Vitamin B12,
Brand : Richskin
Colour : White
Net Quantity : 30.00 Tablets / Bottle
Box Dimensions LxWxH 50 x 50 x 80 Millimeters

Benefits:
 Support Glowing Clear Radiant Skin
 Support Healthy Fast Growing Hair
 Support Beauty and Health
 Support Healthy and Strong Nails
 Blend of Antioxidants and Essential Nutrients
 Rich in Vitamin Minerals and Natural Herbs
Share
View full details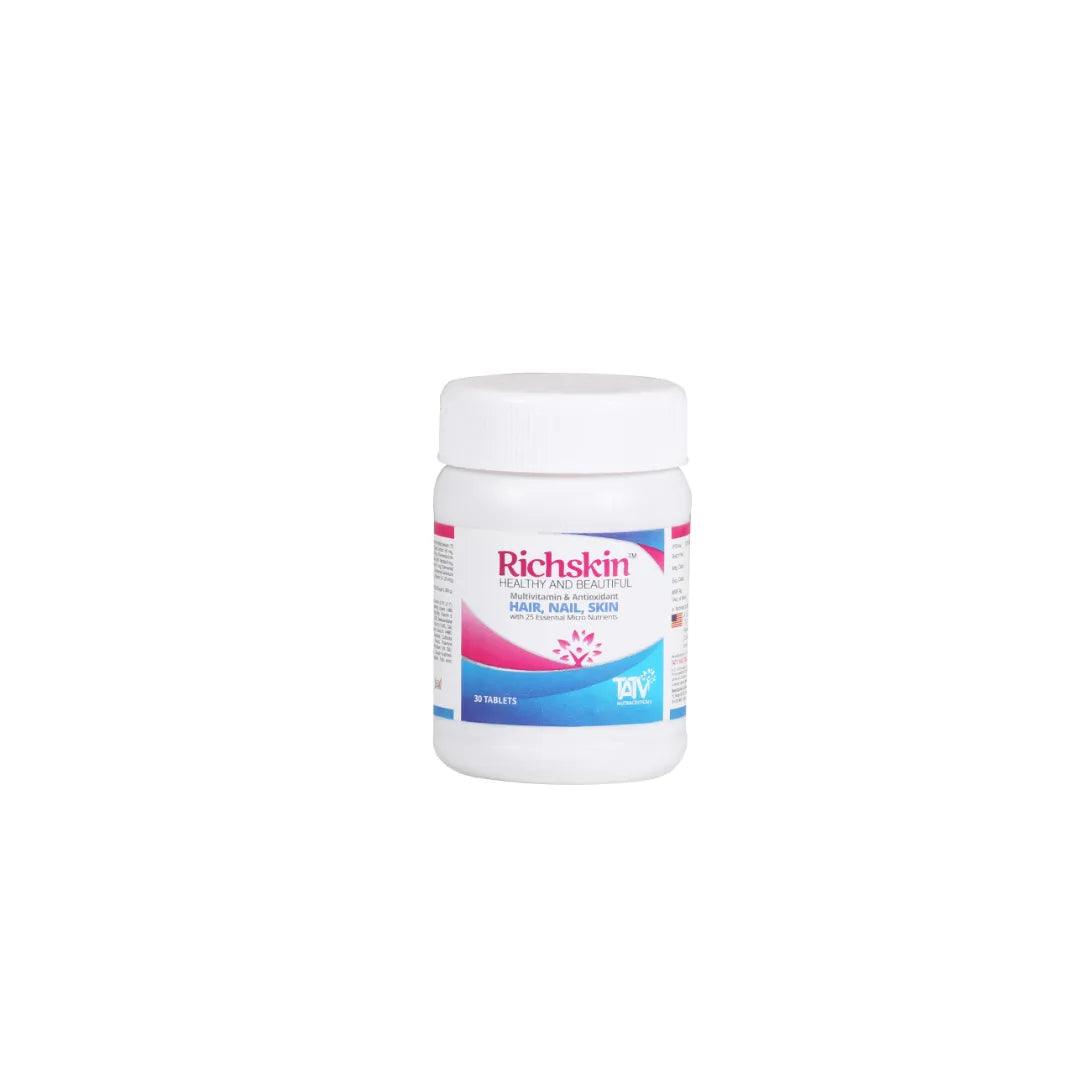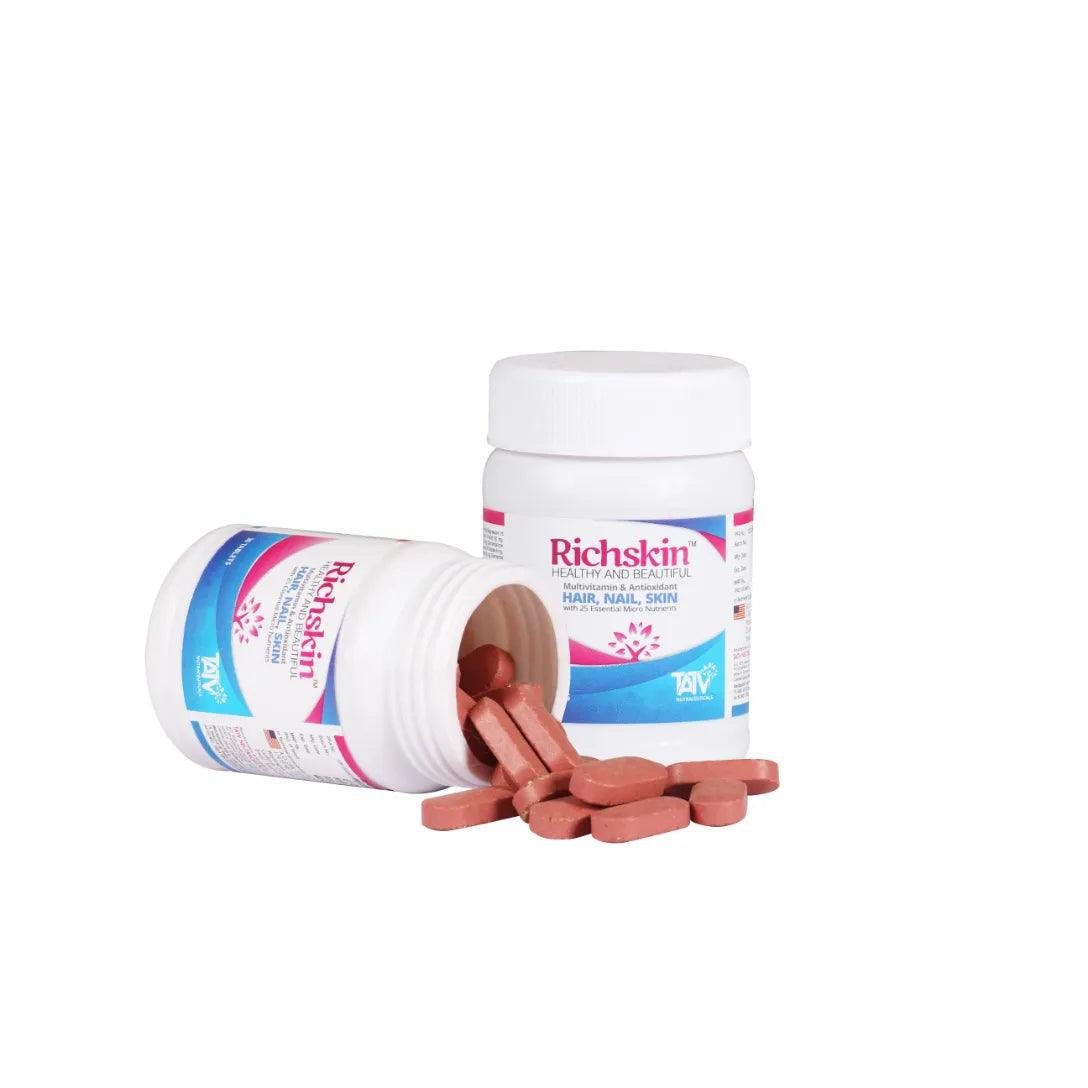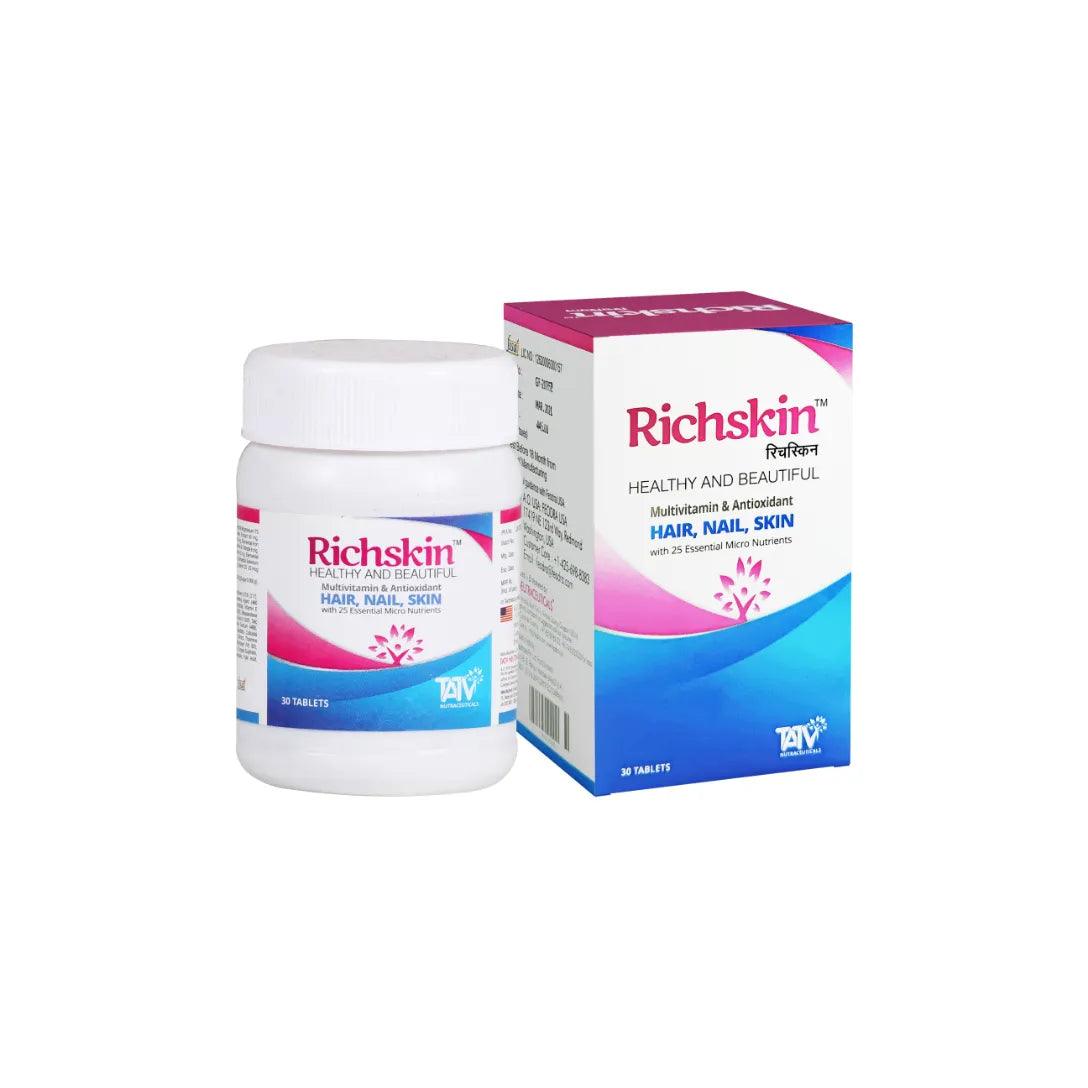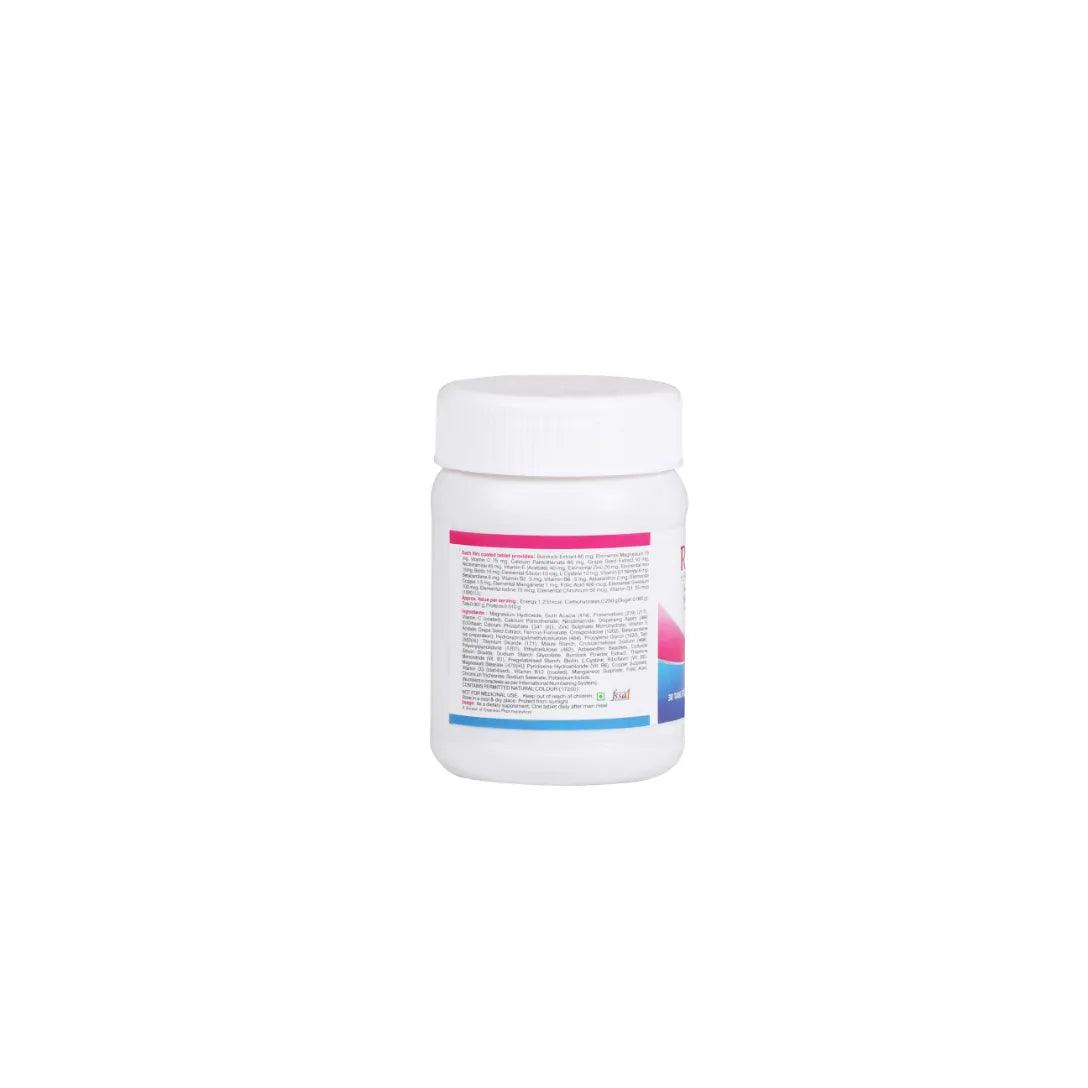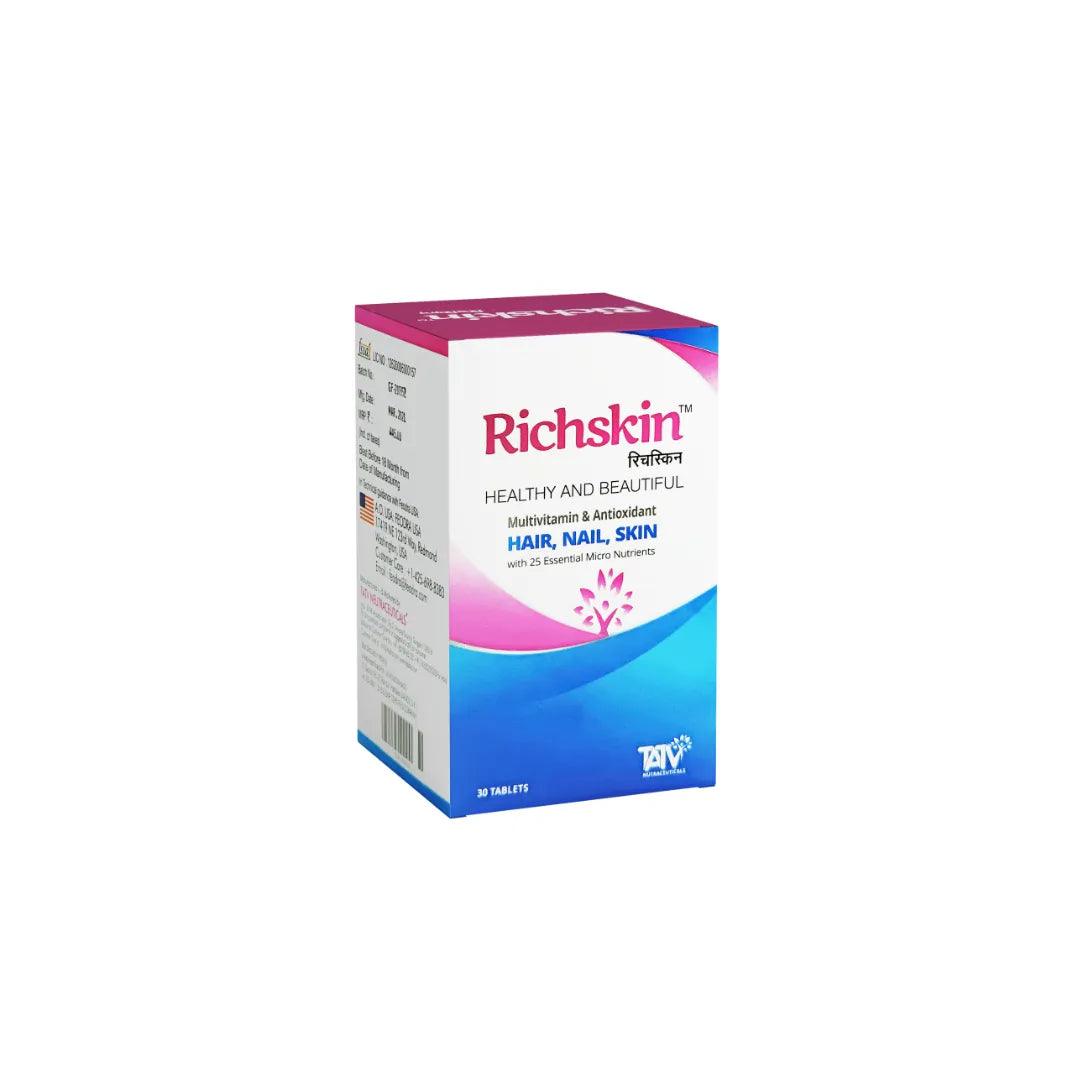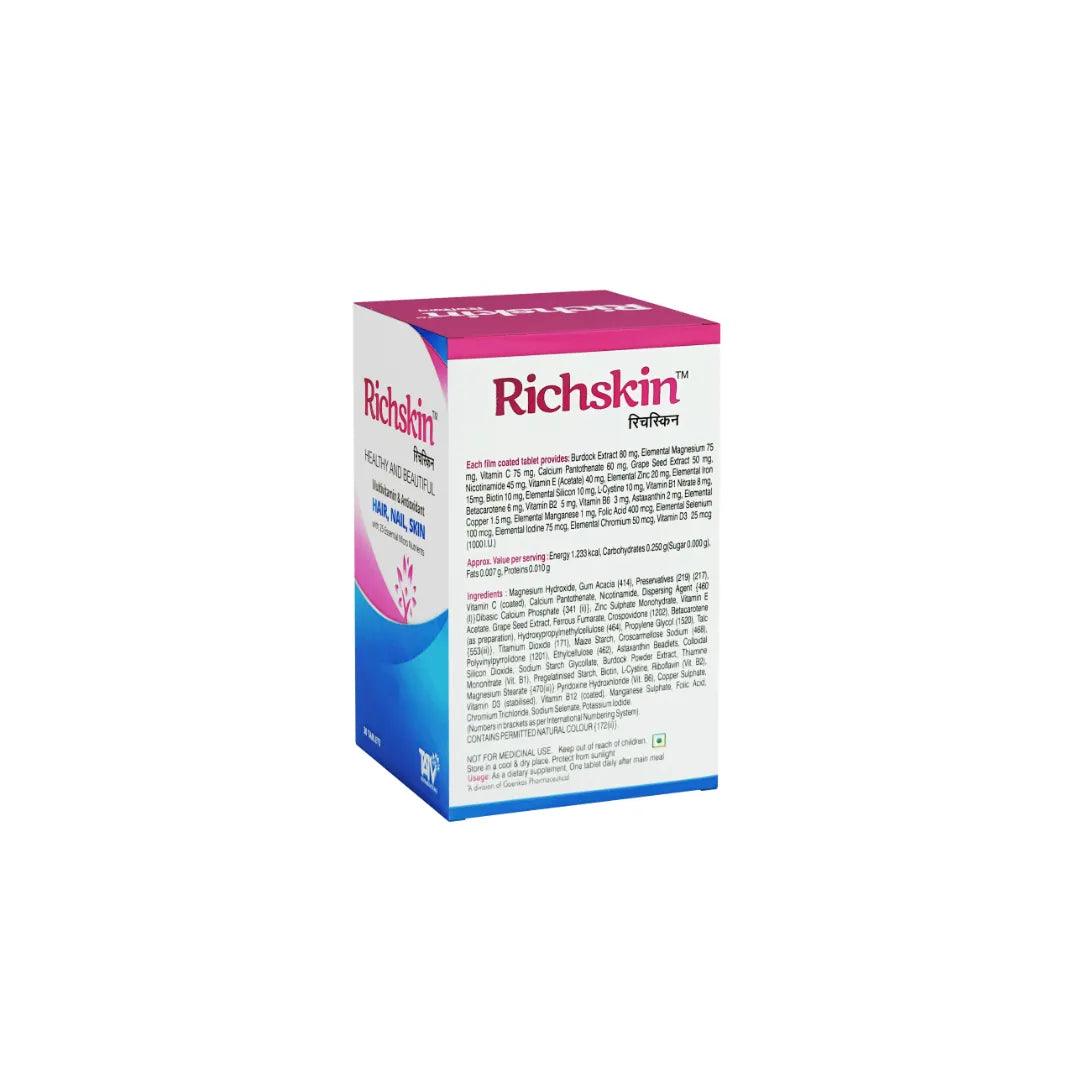 VITILIO SUPPLEMENT
Melanomax natural white spots care supplement has been scientifically
designed to support the management of white spots over the skin also seen in autoimmune conditions like vitiligo.
It is composed of natural and scientifically proven ingredients such as vitamins, minerals, amino acids, and herbs which help in improving skin health, strengthening immunity, and improving melanocyte health.
Buy Now
GLEIN PHARMA
Welcome to Glein Pharma Online Store for the best skincare, haircare
antiaging, and immunity support products and supplements. Our team of
researchers brings the handpicked beauty, cosmetic antiaging, and
wellness products in the basket. We believe that premier products don't
have to be expensive and harsh on the pocket but soft, smooth for the
skin and the wallet as well to be available for all. We believe in the
quality of our beauty, cosmetics, haircare, skincare, wellness, and
immunity support collection. We can assure you that you will love them
too. You will find almost all the vital ingredients you need in your
beauty and wellness kit. All the products are created in GMP-certified
labs maintaining the highest standards of purity and quality. Remember
"Skincare is Health Care". We would like to be your partner in this
journey of beauty and wellness.